12 Best Ribera del Duero Wineries
Ribera del Duero – a name that conjures images of rolling vineyards, sun-kissed grapes, and the promise of exquisite wines. In this corner of the world, the art of winemaking transcends mere skill; it's a tradition, a heritage, and a passion.
Join me on an odyssey through the heart of Spain's wine country as we embark on a journey to unveil the secrets of the best wineries Ribera del Duero has to offer.
Discover the best Ribera del Duero wineries: Unveil the hidden gems, iconic estates, and exclusive wine experiences in this renowned Spanish wine region. Savor excellence in every glass.
The Ribera del Duero Wine Region
Ribera del Duero owes its exceptional wines to its unique terroir. The interplay of the Duero River, the altitude, and the diverse soil types crafts wines that reflect the essence of the land. The tempestuous weather, with scorching summers and chilly winters, adds character, making each sip a story of the region's terroir.
Tempranillo: The Soul of Ribera del Duero's Winemaking
At the heart of Ribera's winemaking heritage lies the noble Tempranillo grape. Its bold, robust character infuses the wines with a depth that aficionados crave. The climate and soil here nurture Tempranillo to perfection, resulting in wines that boast a unique combination of power and finesse.
Historical Significance: Tracing Ribera's Rich Viticultural Heritage
Ribera del Duero's viticultural history is a tapestry woven with passion and determination. From ancient Romans cultivating vineyards to medieval monasteries refining winemaking techniques, each era has contributed to Ribera's legacy. Today's wineries stand on the shoulders of generations, preserving tradition while embracing innovation.
Selecting the Best Wineries
Selecting the best wineries requires a discerning eye. We will delve into the nuances of winemaking – the soil, the grape varieties, the winemakers' expertise, and the winery's commitment to quality. Each element harmonizes to create an unparalleled experience for enthusiasts seeking the finest wines.
A World of Wine: Diverse Wineries for Varied Tastes
Ribera del Duero caters to diverse palates, from those craving the opulence of iconic estates to enthusiasts in search of hidden gems and boutique wineries. Whether you're drawn to classic vintages or innovative blends, Ribera's wineries offer a spectrum of flavors to satisfy every taste.
Top Ribera del Duero Wineries
Ribera del Duero, Spain's renowned wine region, is home to a constellation of top wineries that consistently produce exceptional wines. These wineries are a testament to the region's rich viticultural heritage and its commitment to producing some of the world's finest vintages.
Let's embark on a journey through the top Ribera del Duero wineries, where each sip is a story in itself.
1. Vega Sicilia: The Jewel in Ribera's Crown
Vega Sicilia is the embodiment of excellence in Ribera del Duero. Founded in 1864, this iconic estate has become a benchmark for winemaking worldwide. The crown jewel of their collection, "Unico," is a true masterpiece, a blend of Tempranillo and other varietals, aged meticulously in oak. Vega Sicilia's wines are a harmonious blend of tradition and innovation, a testament to time, patience, and expertise.
2. Abadía Retuerta: A Harmonious Blend of Tradition and Innovation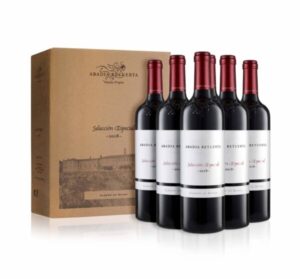 Abadía Retuerta stands out as a harmonious fusion of tradition and innovation. This historic estate, dating back to the 12th century, produces wines that encapsulate the spirit of Ribera del Duero. Their commitment to preserving the region's heritage while embracing modern winemaking techniques results in a symphony of flavors. "Pago Negralada" and "Pintia" are among their renowned wines, showcasing the estate's dedication to excellence.
3. Dominio de Pingus: The Pinnacle of Tempranillo Mastery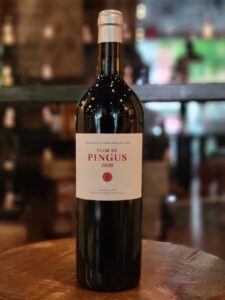 Dominio de Pingus is the brainchild of Peter Sisseck, a visionary winemaker who has elevated Tempranillo to unparalleled heights. This boutique winery focuses on old-vine Tempranillo from various plots, and their meticulous approach in the vineyard and minimal intervention in the cellar yield wines of exceptional purity. "Pingus" and "Flor de Pingus" are their iconic creations, each sip telling a story of Tempranillo's magnificence.
4. Bodegas Portia: Contemporary Art Meets Classic Winemaking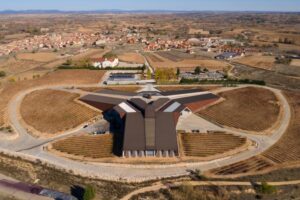 Bodegas Portia is a hidden gem where contemporary art and classic winemaking converge. Designed by Sir Norman Foster, the winery's avant-garde architecture complements its commitment to tradition. The "Prima" and "Triennia" series exemplify the estate's dedication to producing wines that skillfully balance modernity and heritage.
5. Bodegas Emilio Moro: Generations of Dedication in a Bottle
Bodegas Emilio Moro is a family-owned delight with a viticultural history spanning generations. Their vineyards, featuring vines over 50 years old, yield grapes of remarkable depth. The "Malleolus" series, particularly "Malleolus de Sanchomartin," reflects the Moro family's passion and their unwavering dedication to crafting exceptional Ribera del Duero wines.
6. Bodegas Aalto: A Modern Twist on Ribera's Classics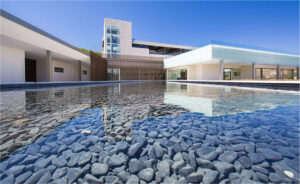 Bodegas Aalto, founded by Mariano García, a former winemaker at Vega Sicilia, reinterprets Ribera del Duero's classics with a modern touch. Their focus on small plots allows the unique terroir to shine. The "Aalto" wines, characterized by their elegance and finesse, are a contemporary expression of the region's traditional varietals.
7. Bodegas Hacienda Monasterio: A Family's Labor of Love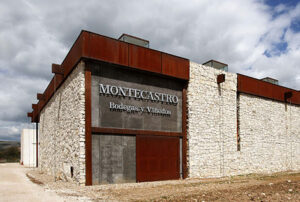 Bodegas Hacienda Monasterio is a family-owned estate where love for the land and dedication to sustainable practices shine. Their organic vineyards and meticulous winemaking result in wines of complexity and depth. "Hacienda Monasterio" is a testament to the Quiñonero family's commitment to producing exceptional Ribera del Duero wines.
8. Bodegas Mauro: A Testament to Patience and Precision
Bodegas Mauro is a testament to the virtues of patience and precision in winemaking. With meticulous attention to every detail, the winery crafts wines that capture the essence of Ribera del Duero. The oak-aged reds, notably "Mauro" and "Terreus," exemplify the Mauro family's dedication to producing wines that stand the test of time.
9. Bodegas Arzuaga Navarro: Balancing Tradition and Progress
Bodegas Arzuaga Navarro exemplifies the art of balancing tradition and progress. The estate's organic vineyards, combined with state-of-the-art technology, result in wines that harmonize heritage with innovation. "La Planta" and "Amaya Arzuaga" are wines that reflect the family's commitment to excellence in Ribera del Duero.
10. Bodegas Hermanos Pérez Pascuas: Crafting Wines with a Personal Touch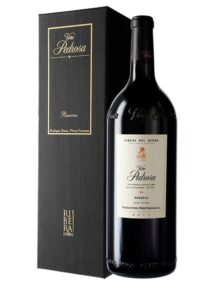 Bodegas Hermanos Pérez Pascuas is a boutique winery known for crafting wines with a personal touch. Their artisanal approach, combined with generations of expertise, results in wines that tell a unique story. "Viña Pedrosa" and "Viña Sastre" are wines that showcase the intimate and passionate winemaking at Pérez Pascuas.
11. Bodegas Neo: A New Wave of Ribera Excellence
Bodegas Neo represents a new wave of excellence in Ribera del Duero. This boutique winery pushes the boundaries of winemaking, embracing modern techniques. "Neo" wines are innovative and challenge conventions, inviting enthusiasts to explore new horizons in Ribera's vinous landscape.
12. Bodegas Valduero: Tradition and Innovation Hand in Hand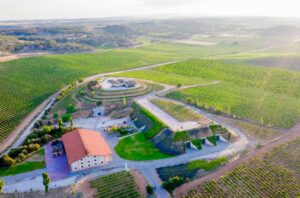 Bodegas Valduero is a perfect blend of tradition and innovation. The winery's commitment to quality begins in the vineyards, where old vines yield grapes of exceptional quality. In the cellar, traditional methods harmonize with cutting-edge technology to create wines that capture the region's soul. "Valduero" wines are a testament to their dedication to crafting Ribera's finest.
Exploring these top Ribera del Duero wineries is a journey through time, tradition, and innovation. Each winery has a unique story to tell, and their wines are the exquisite chapters in the ongoing narrative of Ribera del Duero's winemaking legacy.
Exclusive Wine Experiences
Ribera del Duero is not just a region for savoring exceptional wines; it's a destination for immersive and exclusive wine experiences that elevate your appreciation of the craft. Whether you're a seasoned enthusiast or a newcomer to the world of wine, these experiences offer a window into the heart of Ribera's winemaking culture.
Tasting the Legacy: Unique Wine Tours and Experiences
Vega Sicilia's Heritage Tour: Begin your journey with the most renowned name in Ribera del Duero. Vega Sicilia offers an exclusive heritage tour that takes you through the historic cellars, vineyards, and a private tasting of their iconic wines, including vintages that have defined the region.
Abadía Retuerta's Vineyard Safari: Embark on a vineyard safari at Abadía Retuerta, exploring the diverse terroirs and grape varieties that shape their wines. Conclude your experience with a private picnic among the vineyards, perfectly paired with their exceptional vintages.
Dominio de Pingus Barrel Tasting: At Dominio de Pingus, you have the unique opportunity to participate in a barrel tasting session with Peter Sisseck himself. Delve into the nuances of Tempranillo as you sample the wine in its early stages of maturation.
Wine and Dine: Restaurants Paired with Ribera Del Duero Wines
Lamb Feast at El Lagar de Isilla: El Lagar de Isilla offers a gastronomic experience that pairs succulent local lamb dishes with the region's finest wines. Enjoy tender roasted lamb and hearty stews alongside the perfect Ribera del Duero accompaniments.
Cocinandos' Modern Spanish Cuisine: Cocinandos, a Michelin-starred restaurant in Segovia, offers a contemporary take on Spanish cuisine. The menu is thoughtfully curated to complement Ribera del Duero wines, creating a culinary symphony that's sure to delight your palate.
Regional Flavors at Restaurante Las Cubas: Located in Peñafiel, Restaurante Las Cubas is celebrated for its commitment to traditional Castilian cuisine. The menu harmonizes perfectly with the local wines, offering an authentic and flavorful experience.
Luxury Retreats: Staying at Wineries in the Heart of Ribera
Abadía Retuerta LeDomaine: For the ultimate wine lover's escape, stay at Abadía Retuerta LeDomaine, a luxurious abbey-turned-hotel surrounded by vineyards. Immerse yourself in the estate's serene ambience while indulging in world-class wines and gourmet dining.
Castillo de Curiel: Located in the medieval village of Curiel de Duero, Castillo de Curiel invites you to stay in a charming castle that has been transformed into a boutique hotel. Sip on Ribera's finest wines while relishing the views of the surrounding vineyards.
Bodegas Portia: The Wine Experience: Bodegas Portia offers an enchanting wine experience that includes a guided tour, wine tastings, and the opportunity to stay at their design-driven winery hotel. Wake up to the sight of vineyards and end your day with a glass of their finest.
These exclusive wine experiences in Ribera del Duero are designed to create lasting memories and deepen your appreciation for the region's wines. From immersive tours to exquisite culinary pairings and luxurious stays, each experience is a celebration of the region's rich wine culture.
The Future of Ribera del Duero
Ribera del Duero, a region steeped in tradition and renowned for its exceptional wines, is not resting on its laurels. The future of Ribera del Duero promises innovation, sustainability, and the continuation of its legacy as a world-class wine destination. Here's a glimpse into what the future holds for this enchanting region:
Sustainability and Innovation: A Glimpse into Ribera's Tomorrow
Organic Farming Practices: Ribera del Duero wineries are increasingly adopting organic and sustainable farming methods. These practices not only reduce the environmental impact of viticulture but also result in healthier vineyards and wines.
Energy-Efficient Cellars: Wineries are investing in eco-friendly winemaking facilities, with energy-efficient cellars that reduce their carbon footprint. Sustainability has become a central theme, with a focus on renewable energy sources.
Biodiversity Preservation: The region is committed to preserving its biodiversity. Natural cover crops and green areas are being incorporated in vineyards, providing a habitat for local flora and fauna, which, in turn, contributes to a healthier ecosystem.
Emerging Wineries: Potential Future of Ribera
Young Winemakers and Innovators: Ribera del Duero has witnessed the emergence of new, passionate winemakers who bring fresh perspectives and innovative techniques to the region. These young talents experiment with unique grape varieties and production methods, challenging conventions and expanding the region's horizons.
Alternative Grape Varieties: While Tempranillo remains the flagship grape, some winemakers are exploring alternative varietals, adding diversity to the region's portfolio. Varieties like Garnacha, Cabernet Sauvignon, and Merlot are being integrated into blends, creating exciting new expressions.
Focus on Micro-Terroirs: The exploration of micro-terroirs within Ribera del Duero is on the rise. Wineries are identifying distinct characteristics in their vineyards and crafting wines that showcase the terroir's unique traits. This terroir-driven approach enhances the complexity and depth of the wines.
Preservation of Heritage
Continuing Tradition: Iconic estates and historic wineries in Ribera del Duero remain committed to preserving the traditions that have made the region famous. They are passing down their knowledge and expertise to the next generation, ensuring that the legacy endures.
Heritage Vineyards: Many wineries are recognizing the value of their old, low-yield vineyards. These vineyards, with vines that have seen generations come and go, are cherished for their ability to produce grapes of unmatched quality and character.
Cultural Engagement: The region is actively engaging with cultural events and initiatives that celebrate its heritage. Festivals, art exhibitions, and historical tours are part of Ribera's effort to showcase the intersection of tradition and modernity.
Conclusion
As we close the chapter on our exploration of Ribera del Duero, we find ourselves in awe of a region that's not merely a wine destination but a timeless journey.
In the heart of Spain, Ribera del Duero has become a beacon of excellence, known for its extraordinary wines that tell stories of a rich heritage and an exciting future. So, as we raise our glasses to Ribera del Duero, we savor the excellence of its wines, celebrate its rich heritage, and look forward to the future with anticipation.
The journey through this captivating region is an endless odyssey, and each visit promises to unveil new wonders, new flavors, and new stories.
FAQs about Ribera del Duero Wineries
What makes Ribera del Duero a renowned wine region?
Ribera del Duero's fame is rooted in its unique terroir, highlighted by the Tempranillo grape, and a rich viticultural history that dates back centuries. The region's commitment to excellence and tradition has solidified its reputation as a premier wine destination.
What is the primary grape variety used in Ribera del Duero winery?
The primary grape variety in Ribera del Duero wines is Tempranillo, known locally as Tinto Fino or Tinta del País. This noble grape is responsible for the region's bold, expressive wines.
How can I visit the best Ribera del Duero wineries for tours and tastings?
Many Ribera del Duero wineries offer tours and tastings. It's advisable to contact the wineries in advance to schedule your visit and explore their specific offerings.
What is the best time of year to explore Ribera del Du Duero's wineries?
Spring and early autumn are ideal times to explore Ribera del Duero's wineries. The weather is pleasant, and the vineyards are at their most picturesque during these seasons.
Are there any budget-friendly wineries in Ribera del Duero?
Yes, there are budget-friendly wineries in Ribera del Duero. While some estates offer premium experiences, others provide more affordable tours and tastings, allowing a wide range of enthusiasts to enjoy the region.